Mentoring Programme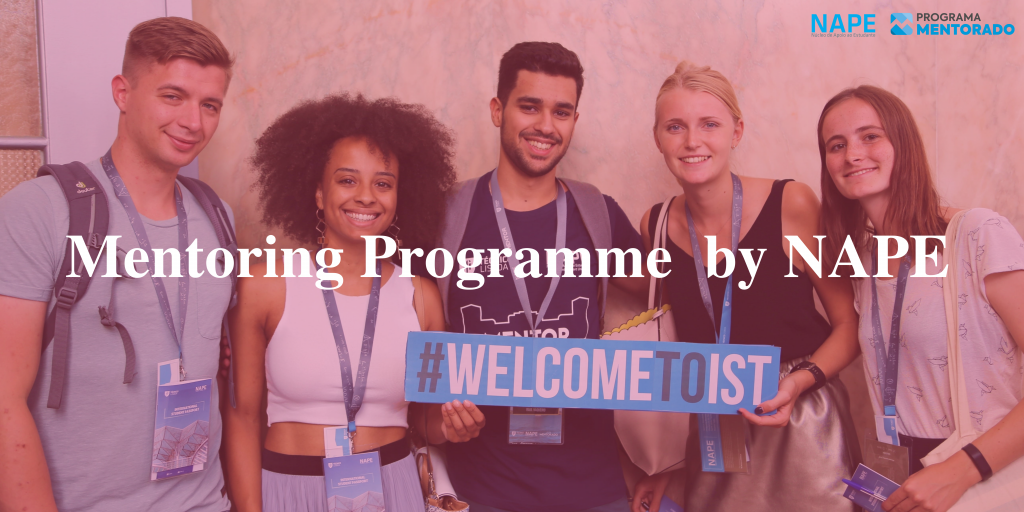 What is it?
The Mentoring Programme allows students from the same degree programme to get closer.
These students can be from the same academic year and / or from advanced years, contributing to a better integration and adaptation..
Técnico students can mentor new students, voluntarily accompanying them in their reception and academic path, sharing academic experiences, as well as developing personal and professional skills in the various activities carried out in this area.
Why?
If you study at Técnico and want to make a difference in the first steps of new students, come find how you can be a Mentor. You can welcome and accompany 1st year and/or Mobility students, also having the possibility of welcoming new Master's and Doctoral students, participating in activities to promote personal and professional development.
Where? When?
In the Alameda campus, the registration for the Mentoring Programme runs from July to August, depending on the school year. Registration may be individual or group with another colleague of the same course and will only be valid if the Mentor takes the Initial Trainning Sessions and actively participates in the Welcome Week. Please note that enrollment or acceptance by Mentors should be conscious as the redesign of the program has made it more demanding. In return, there will be a greater investment in Mentors.
Registrations
Sign up on the official program page, here
For more information contact the Student Support Center: nape@tecnico.ulisboa.pt
Career Center Team
careercenter@tecnico.ulisboa.pt